Disclosure: This shop has been compensated by Collective Bias, Inc. and its advertiser. All opinions are mine alone. #TryTENAMEN #CollectiveBias
It is not something I talk about often, but I used to work as a Geriatric Nursing Assistant (GNA). I liked the job, but some days it was just too heartbreaking to handle. Watching people who you got close to decline in health, was the worst.
But as I get older, I realize more and more, I can't outrun the heartbreak of watching someone you love decline in health. We're all getting older and, unfortunately, some of the people I admire most are beginning to show their age more and more and have more health problems.
One of the health problems I have seen foremost affect the ones I love is incontinence. If you or a loved one is currently suffering from incontinence, you're not alone. An estimated 3.4 million men experience the Unexpected Leak™.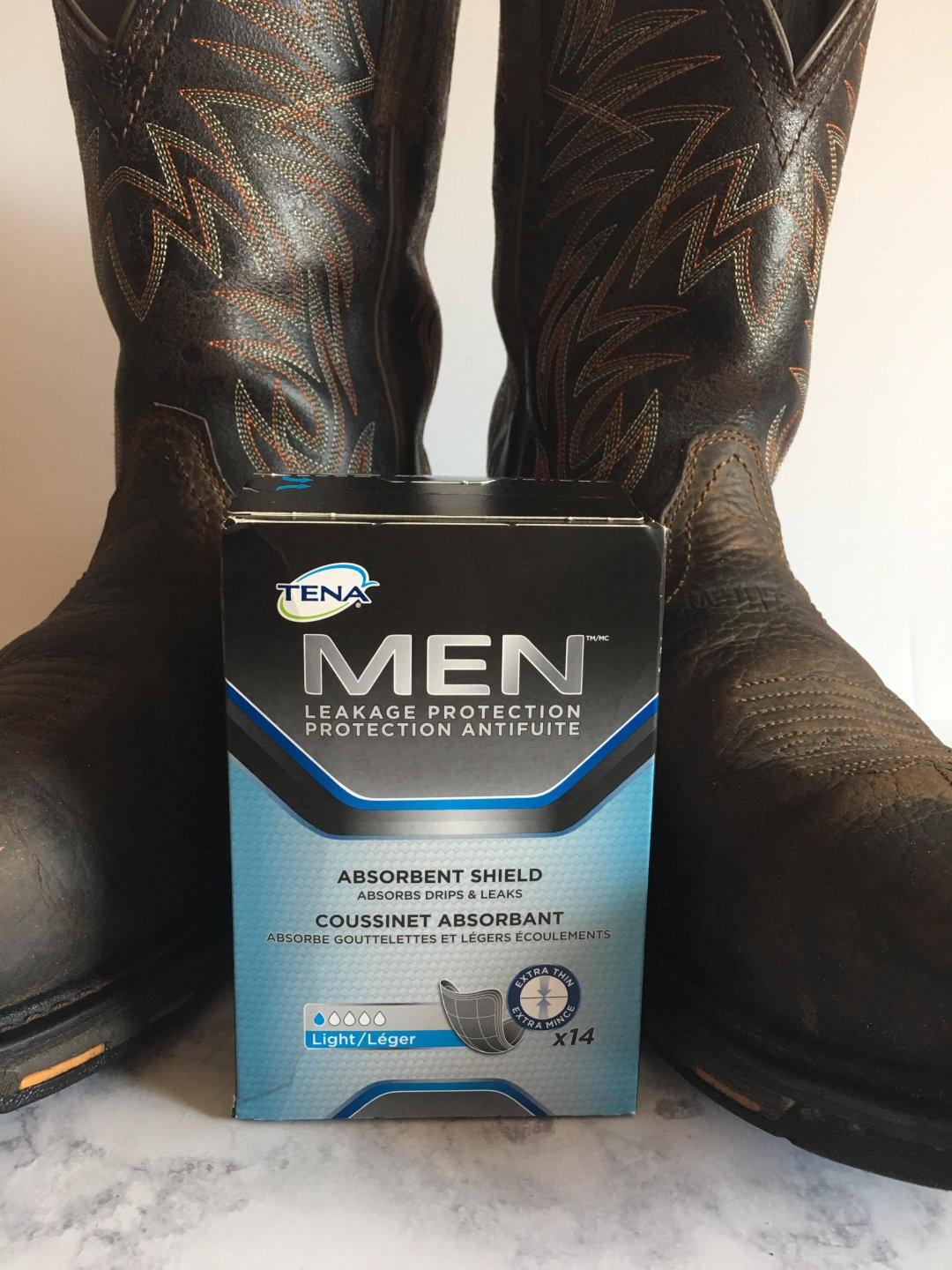 To purchase TENA® MEN™, click on the image above.

If you are a caregiver for someone who experiences incontinence, learn how you can best care for your loved one with these simple tips.
Help Them Whenever They Need It
Whenever you're caring for an elderly loved one, making sure you're there for them when they need help is essential. A lot of times your loved one may not feel like asking for help, so just be there. Other times, you may feel too busy or tired, but know that what you're doing for them means the world to them.
Fight Off Anger and the Urge to Yell
I know we would all like to say, we would never be that person, but taking care of a loved one who suffers from incontinence can be frustrating. Fight the urge to yell or get angry at them by remembering, it is million times worse for them than it is for you. Instead tell them it is okay that you're going to be late, or pretend you don't mind helping them. Yelling at a loved one who has an accident does not help and can seriously affect a person's moral.  
Always Pack a Change of Clothes
Having an act of incontinence can happen at any time and chances are you may not be home. Always keep an extra change of clothes on hand for any times when you and your loved one may not make it to the bathroom in time. Keeping extra clothes on hand while you are out can help save you money and allow your loved one to change immediately instead of having to wait.
Use Padding At Bedtime 
When you or a loved one are suffering from incontinence, having accidents at bedtime can be a nightly occurrence. To help make sure your loved one is getting the sleep they need, use specially designed padding, so you don't have to change bedsheets and blankets whenever they are incontinent.
Use TENA® MEN™ Protective Shield Every Day
If you happen to be taking care of a male, using  TENA® MEN™  can give your loved one that boost of confidence they are looking for. The new TENA® MEN™ Protective Shield is ultra-thin, secure with a cup shape that follows the male anatomy for a secure fit that provides light protection. When dealing with incontinence, it is always best to have a liner that is made for the right gender, like TENA® MEN™ are.
TENA® MEN™ are designed with an ultra thin thickness for comfort and a muted color for discretion, this product will protect against light drips and dribbles while letting your loved one remain comfortable and secure. When it comes to having incontinence and public places, making sure you have a product that will protect you for those light dribbles is essential to fight off embarrassing moments. TENA® MEN™ not only securely protects your loved one, but they are also designed with much needed advanced odor protection.
You can easily find TENA® MEN™ Protective Shield at your local CVS pharmacy in their incontinence aisle.
Right now, during the week of 11/05/2017, Buy 1 TENA product at CVS, Get 1 at 50% OFF!
Valid In-Store & Online
When it comes to caring for an elderly loved one who suffers from incontinence, making sure you have the right products can make a world of difference.
To purchase TENA® MEN™, just click on this LINK, or scroll to the top of this post and go directly to the product by clicking on the image.
Learn more about TENA® MEN™ by visiting them on Facebook.